Every coffee we roast is as unique as you are
The Starbucks Reserve® Roastery and Princi® Bakery are bringing a premium food and craft coffee experience to our Starbucks Reserve, Princi and Roastery locations. We want to build a passionate team who are obsessed with craft, extraordinary ingredients and memorable customer connections. We are actively looking for talent for our team in the U.S. and can't wait to connect with you. Join us and ignite your culinary career and coffee passion with us.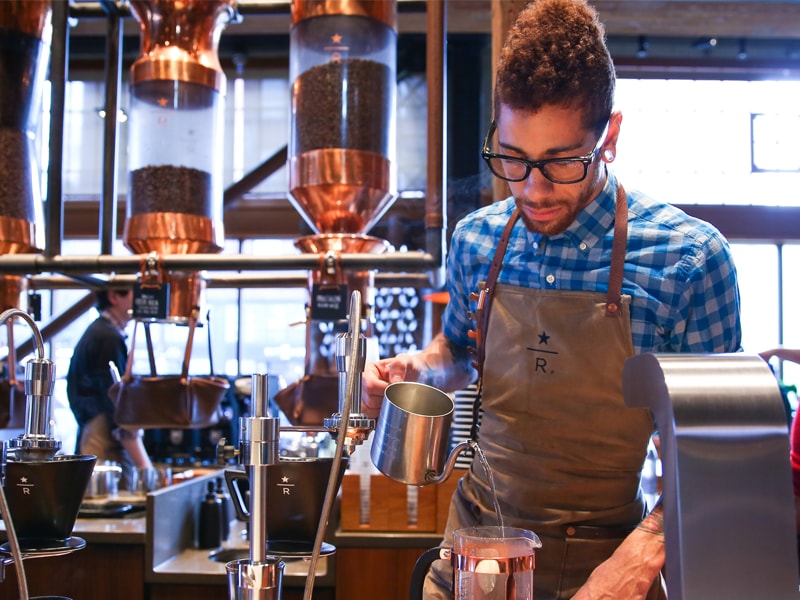 Starbucks Reserve® and Roasteries
Each one of our Starbucks Reserve® Roastery partners (employees) brings passion to their role, ready to share their love of small-lot coffee. In everything we do, we honor our coffee, our customers and each other. Our Roasteries also feature incredible food by Princi. We work together to uphold the responsibility and privilege of creating an unforgettable experience for our customers.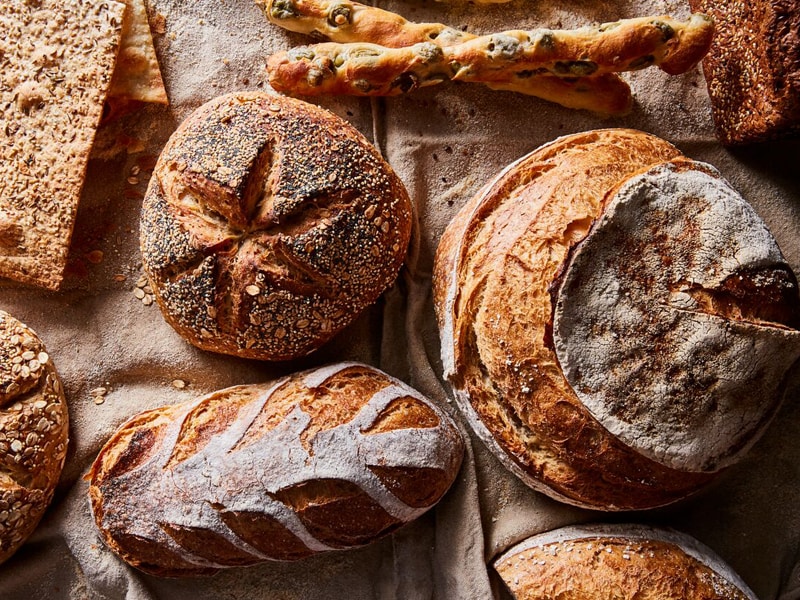 Princi® Production Kitchens
Princi® Kitchens prepare all food served in Roasteries, Starbucks Reserve® stores and Princi® Bakeries. The kitchen team brings Princi recipes to life with their love of handcrafting food and obsession for impeccable ingredients.
Baristas
Baristas are coffee ambassadors who bring the farm-to-cup story to life for each customer. They serve as coffee experts who are eager to share their knowledge of brewing methods, pairings and more. With a strong passion for service, they create an unforgettable experience for customers.
Bakers
In-store bakers deliver beautifully assembled salads and sandwiches and freshly baked pastries and pizzas to provide an exceptional experience to all customers. As culinary ambassadors, they are committed to delivering consistent product quality in a fast-paced environment.
Production Kitchens
Prepare, sprinkle, mix, assemble, bake, create. The Princi® Kitchen team brings to life the Princi brand by creating handcrafted foods such as pastries, cakes, fresh soups, salads, focaccia-style pizza and artisanal baked breads that are delivered and sold at Starbucks Reserve® stores, Roasteries and Princi® Bakeries.
Leadership
Inspire partners to create meaningful connections with customers and each other in this fully immersive, theater like, hospitality-inspired experience. Coach and develop a team, share the company vision and goals, drive business performance and provide operational leadership.
Bartenders
Bartenders are master sculptors of liquid craft, honoring ingredients and process with every pour. They meticulously fuse craft cocktails together by thoughtfully spotlighting Starbucks Reserve® coffees. Bartenders share the story of mixology and deliver engaging customer connections.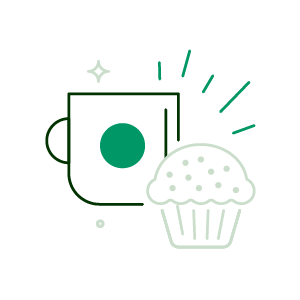 Food and Beverage Benefit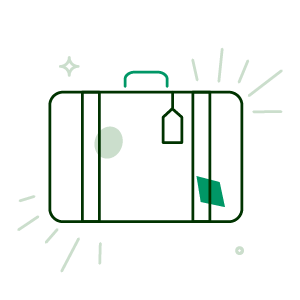 Paid Time Off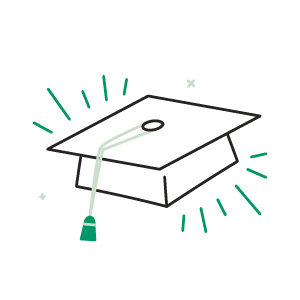 Education & Student Loan Management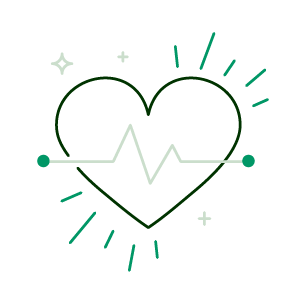 Health Coverage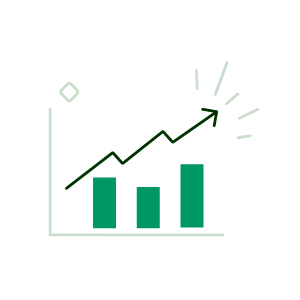 Stock, 401(k) & Financial Well-Being
Creating opportunities that matter
As a leader in hiring great talent, Starbucks has and will always look to create opportunities for our partners and customers in the communities we serve. Hiring veterans and military spouses, innovating our benefits, welcoming refugees and helping employees go to college are just some of the ways we hope to redefine the role and responsibility of a for-profit global company.
Our social impact
At the heart of Starbucks is our mission: with every cup, with every conversation, with every community – we nurture the limitless possibilities of human connection. That sense of purpose extends beyond our stores, to our partners and their families, the communities we serve and the planet that we all share. Together with our more than 330,000 partners and organizations like Conservation International and Feeding America, we can use our scale for good.
ACCESSIBILITY SUPPORT
Starbucks Corporation is committed to offering reasonable accommodation to job applicants with disabilities. If you need assistance or an accommodation due to disability, please contact us at 
applicantaccommodation@starbucks.com
.
STARBUCKS IS AN EQUAL OPPORTUNITY EMPLOYER
All partners and applicants will be treated fairly, without regard to race, color, religion, sex, national origin, age, physical or mental disability, sexual orientation, marital status, military or veteran status, gender identity and expression, genetic information, or any other factor protected by law.
See More:
Know Your Rights: Workplace Discrimination is Illegal

Pay Transparency Nondiscrimination Provision (PDF)