Creating the right product, at the right place, at the right time
The Starbucks Experience starts at our plant locations where we have an opportunity to work with green coffee beans, full-leaf tea and fresh juice ingredients from the very beginning. We keep a vast array of Starbucks products flowing—from supplier to customer. Our dedicated team of professionals includes experts in roasting, planning, warehouse management, packaging, maintenance, engineering and logistics. With a focus on continuous improvement and lean principles, each of us is a part of the innovation and process optimization to produce and distribute the best quality products.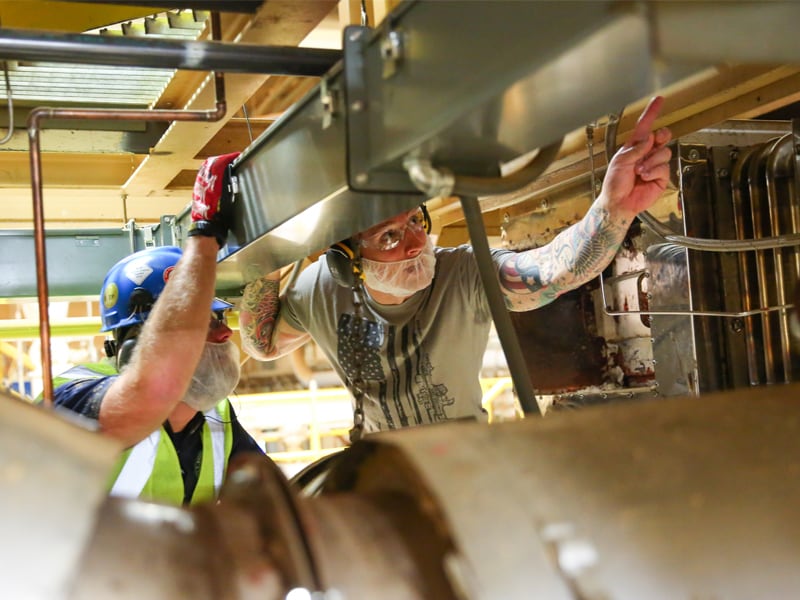 Maintenance
Our maintenance team ensures that our production facilities are working perfectly by looking after our electrical, electronic, hydraulic and mechanical equipment. If you are a master mechanic or troubleshooting technician, join us!
The Kent Flexible Plant is the only plant with three ongoing manufacturing processes, roasting the Starbucks and Seattle's Best Coffee brands, blending TeavanaTM/MC tea and a flexible soluble line for Starbucks VIA® Instant. Built in 1992, Kent is the oldest plant in the company and just 13 miles away from the Starbucks Support Center.
Augusta is the home of two Starbucks manufacturing facilities.  The Augusta Soluble Coffee Plant is Starbucks first company-owned manufacturing facility in the world to produce soluble products such as produces Starbucks VIA® Instant, as well as the coffee base for Frappuccino® blended beverages and many of Starbucks bottled and canned beverages.  The Augusta Roasting Plant is the newest addition to the Starbucks manufacturing family and will roast and package coffee for Starbucks stores and retail locations throughout the Northeast and Southeast United States.
Our Sandy Run Roasting Plant is a LEED Gold Certified facility, featuring energy-efficient design elements and systems, including the use of green power. Opened in 2008, this highly automated, just-in-time plant produces more than 1.5 million pounds of coffee every week.
The York Roasting Plant is one of the largest in the world and roasts over three million pounds of coffee every week! York is also the home of Starbucks largest Distribution Center, supplying products to Starbucks® stores and grocery channels across the Northeast, as well as parts of Canada and Europe.
The Carson Valley Roasting Plant is one of the largest in the world. The adjacent Carson Distribution Center is 1 square mile in size and supplies Starbucks® products domestically and internationally. 
Military Training Keeps Starbucks Roasting Facility Mission Ready
Starbucks Partner Reflects on 34 Years of Staying True to Company Values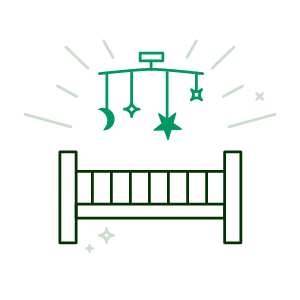 Parental Leave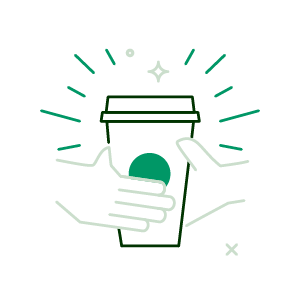 Employee Assistance Program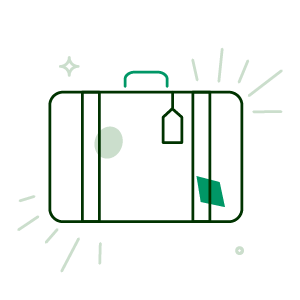 Paid Time Off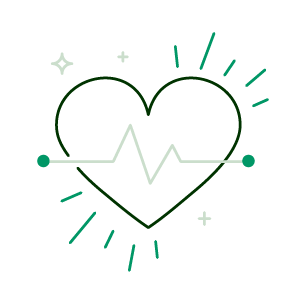 Health Coverage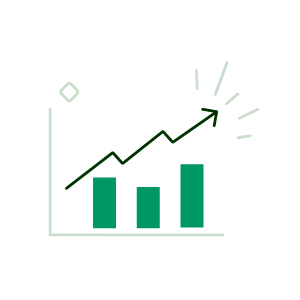 Stock, 401(k) & Financial Well-Being
Creating opportunities that matter
As a leader in hiring great talent, Starbucks has and will always look to create opportunities for our partners and customers in the communities we serve. Hiring veterans and military spouses, innovating our benefits, welcoming refugees and helping employees go to college are just some of the ways we hope to redefine the role and responsibility of a for-profit global company.
Our social impact
At the heart of Starbucks is our mission: with every cup, with every conversation, with every community – we nurture the limitless possibilities of human connection. That sense of purpose extends beyond our stores, to our partners and their families, the communities we serve and the planet that we all share. Together with our more than 330,000 partners and organizations like Conservation International and Feeding America, we can use our scale for good.
ACCESSIBILITY SUPPORT
Starbucks Corporation is committed to offering reasonable accommodation to job applicants with disabilities. If you need assistance or an accommodation due to disability, please contact us at 
applicantaccommodation@starbucks.com
.
STARBUCKS IS AN EQUAL OPPORTUNITY EMPLOYER
All partners and applicants will be treated fairly, without regard to race, color, religion, sex, national origin, age, physical or mental disability, sexual orientation, marital status, military or veteran status, gender identity and expression, genetic information, or any other factor protected by law.
See More:
Know Your Rights: Workplace Discrimination is Illegal

Pay Transparency Nondiscrimination Provision (PDF)