PAYING WITH PAYPAL MEANS EVEN MORE STARS
Here's a faster way to get your favorites for free with Starbucks® Rewards. All it takes is paying with PayPal.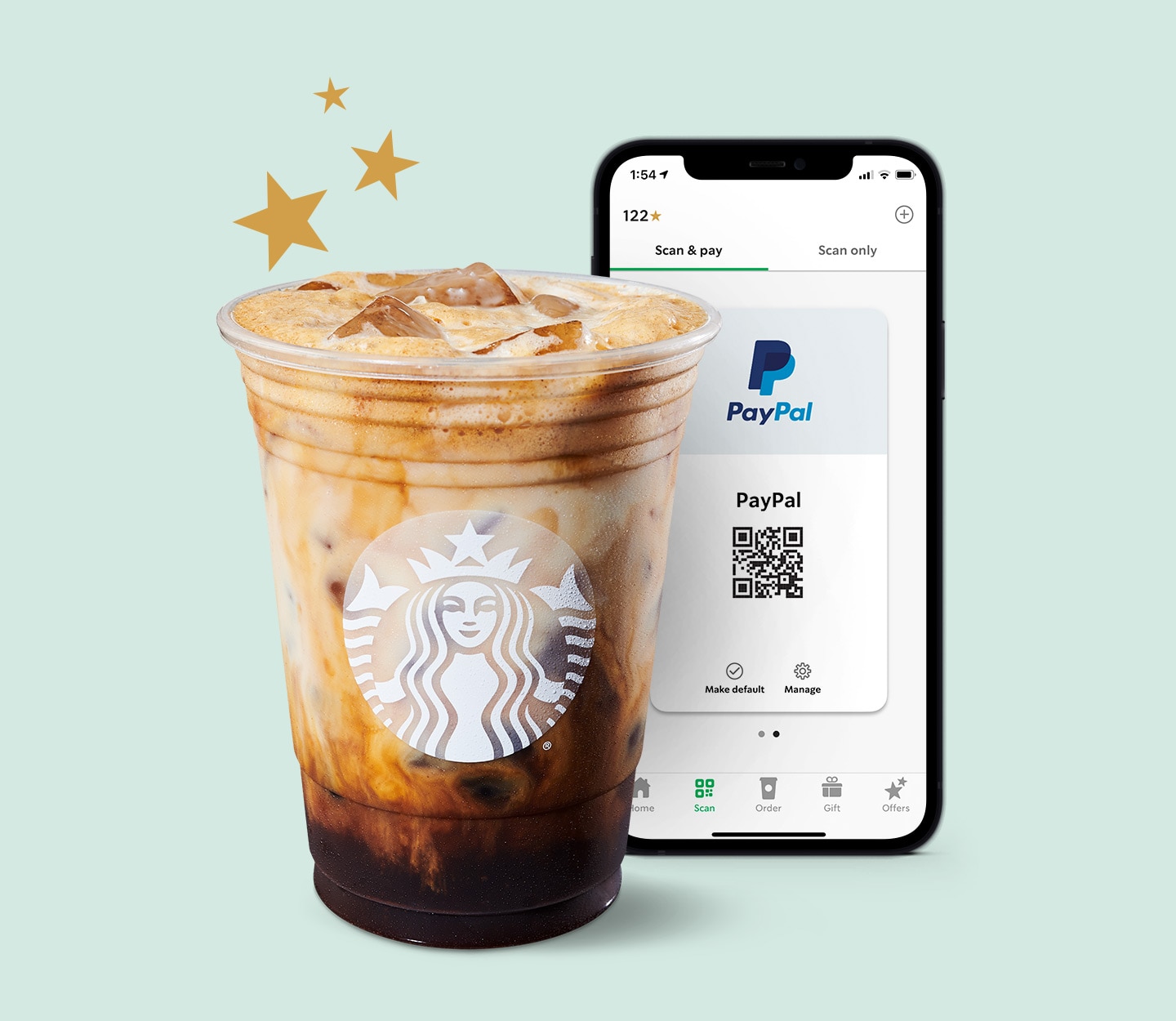 Unlock an extra Star for every $2 spent with PayPal
Get closer to Rewards with PayPal this April. Earn an extra Star for every $2 you spend when you use PayPal in the Starbucks app. With PayPal, now more Stars (and more of the Rewards you love) are closer than ever.
Get started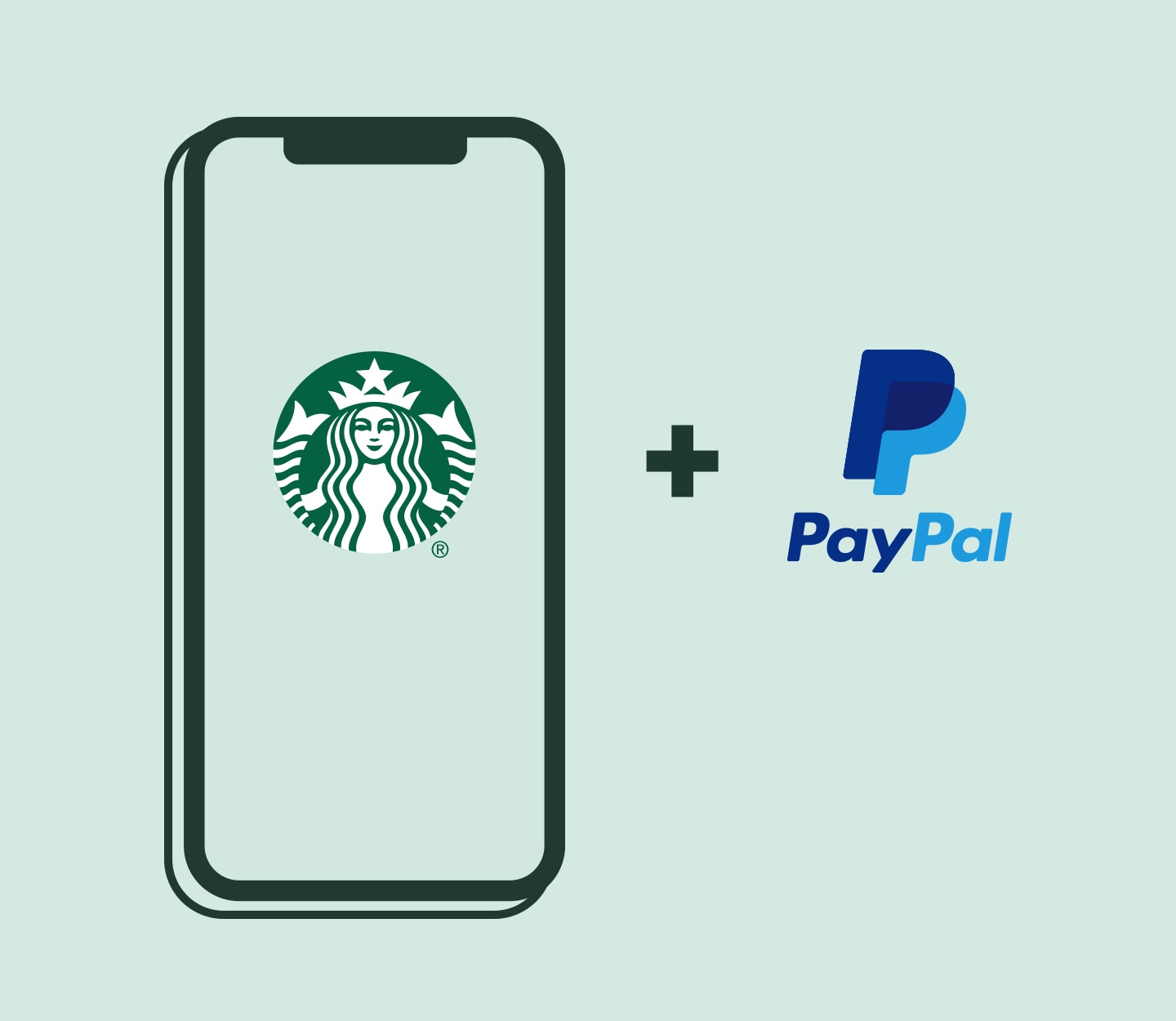 Linking your account with Paypal
Follow these easy steps:
1. Make sure you have a Starbucks® Rewards account and an account with PayPal.
2. Open the scan tab in the Starbucks app, tap + to add payment, choose PayPal and log in.
3. You can now reload your Starbucks Card with PayPal or pay directly––all from the Starbucks app.
Not a Starbucks® Rewards member? Don't have PayPal? Joining is easy.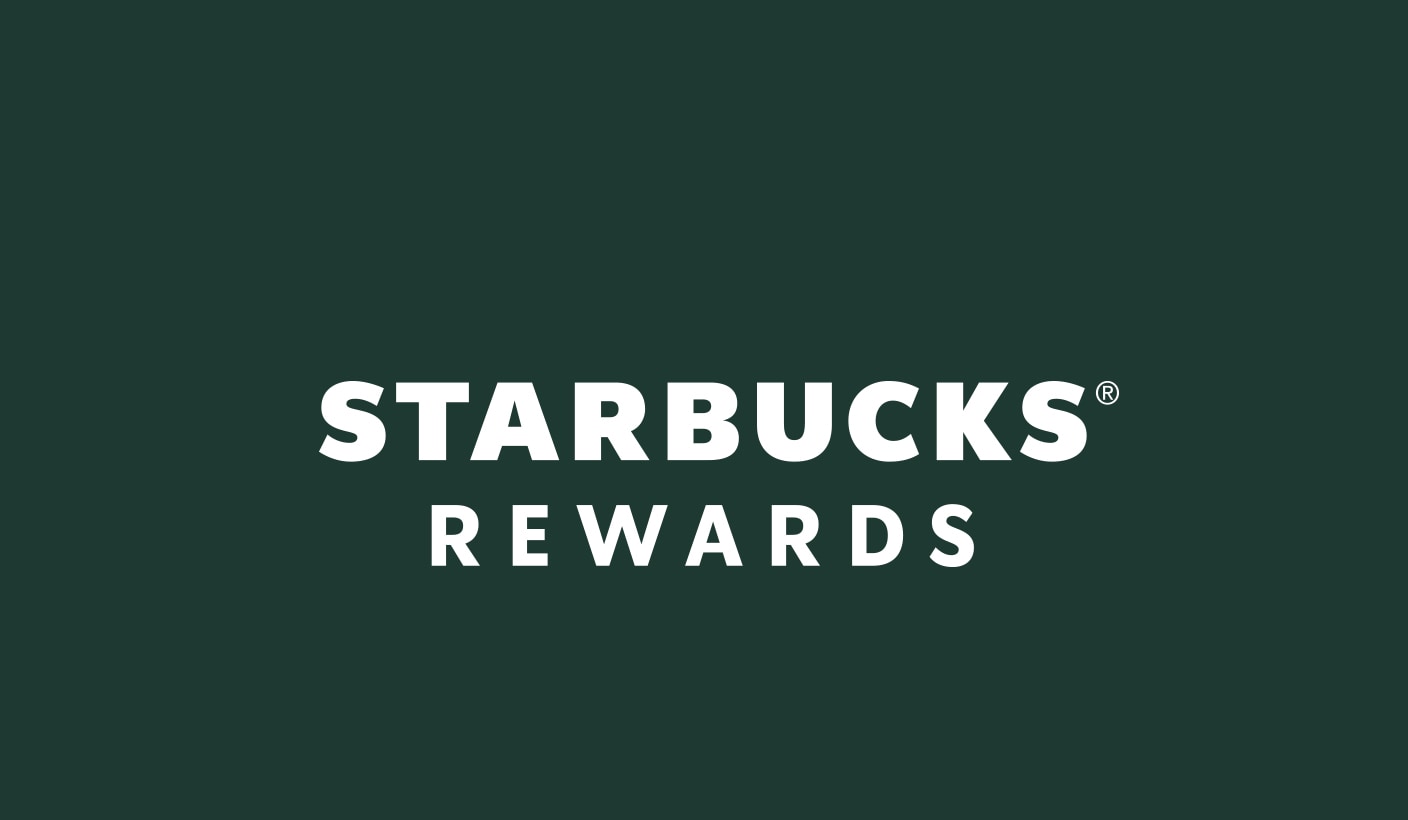 Become a Starbucks® Rewards member
The first step to redeeming this offer is joining Starbucks® Rewards.
Join Starbucks® Rewards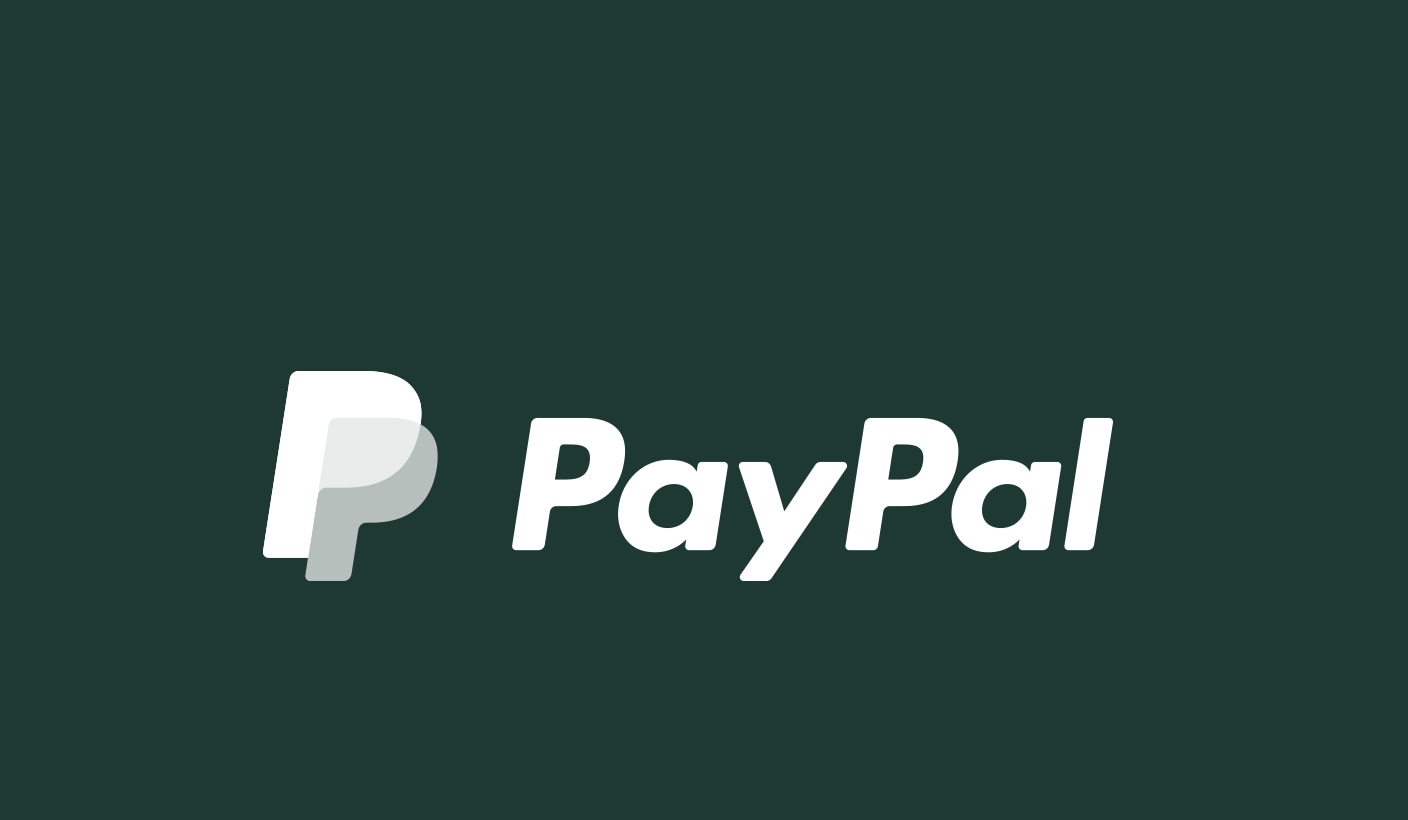 Become a PayPal member
Be sure to create an account with PayPal to link. Signing up is secure and easy.
Join PayPal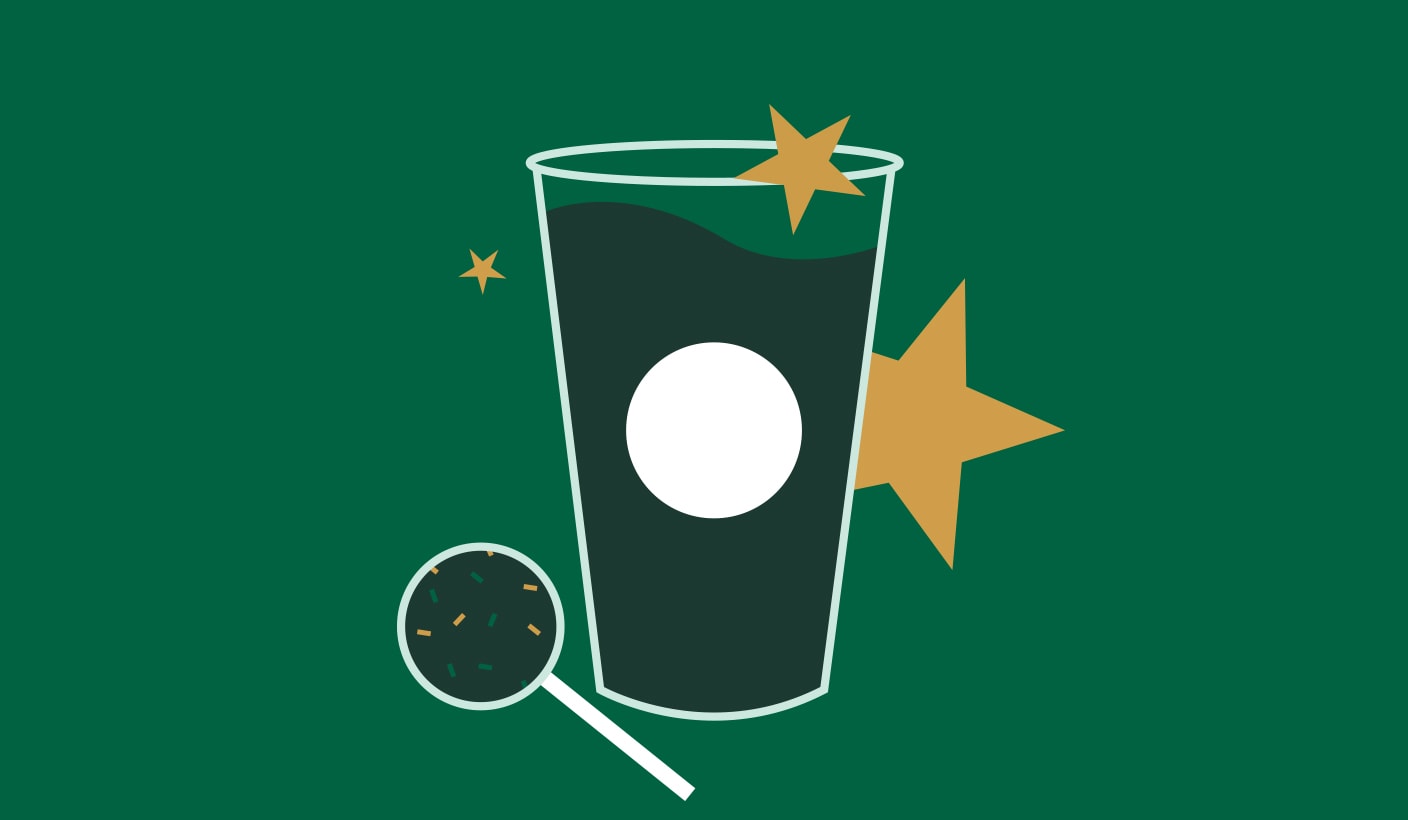 Order ahead with Starbucks® Rewards
Say hello to easy ordering. With Starbucks® Rewards, you can order and pay in the app and pick it up when it's ready.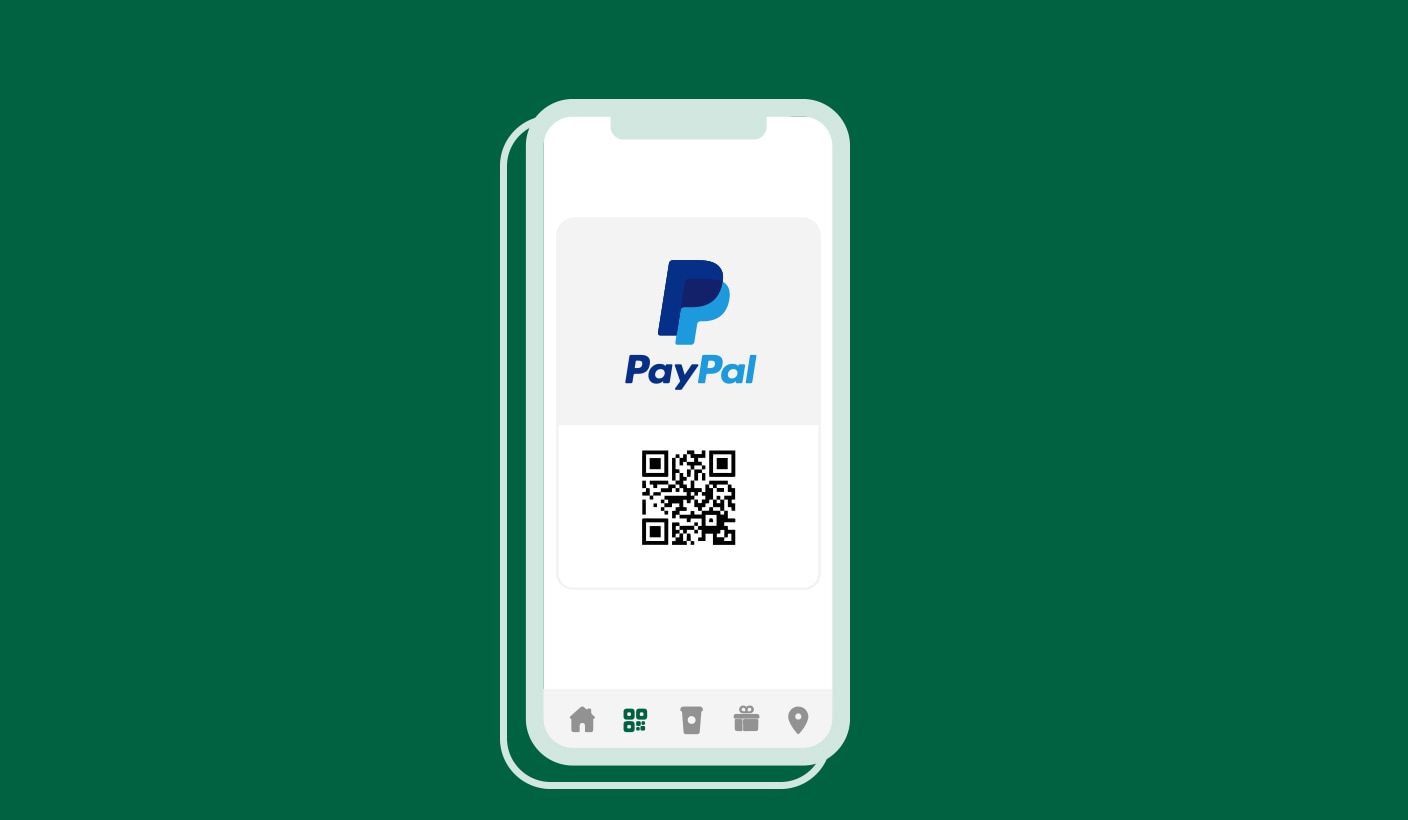 Simplified payments with PayPal
Spend, send and manage your money from one account with the help of PayPal.
Frequently asked questions
How can I use PayPal to pay for my order?
Customers can save PayPal in the Starbucks app to digitally load their Starbucks Card or to pay directly – either in-store or when ordering ahead using the Starbucks app.
Does PayPal work at all Starbucks locations?
You can use PayPal to add funds to your Starbucks Card using the app, which also has a Store Locator feature to help you find participating stores. While most Starbucks stores can provide Bonus Stars, some Starbucks store locations or kiosks within grocery, bookstores or airports may be unable to extend this benefit.
Will I still earn Stars with my Starbucks Rewards® Visa® Credit Card if I use PayPal?
Yes, you can still earn Stars with your Starbucks Rewards Visa® Credit Card during this promotion by using it within PayPal when digitally loading your Starbucks Card.
What if I have additional questions?
Please visit our customer service page located at https://customerservice.starbucks.com/app/contact/ask/.
TERMS
Earn 1 (one) Star for every $2 or a ½ (half) Star for every $1 you spend when you use PayPal to reload your Starbucks Card or earn 1 (one) extra Star for every $2 or an extra ½ (half) Star for every $1 spent when you pay directly with PayPal at participating Starbucks stores. Offer valid 4/1 - 4/30/2021. Stars cannot be earned on purchases of alcohol or Starbucks Cards. For details about Starbucks Rewards, including earn rates, visit starbucks.com/rewards.
Starbucks and PayPal reserve the right to cancel, extend, suspend or modify this Offer in part or in its entirety at any time without notice, for any reason in their sole discretion.